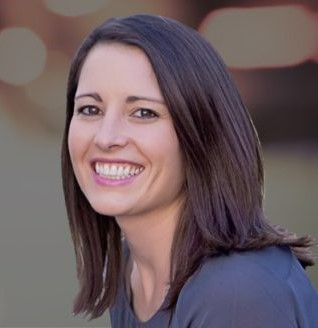 Sarah enjoys providing her clients with a transparent approach to the home-buying or renting process; helping them achieve their goals effectively and efficiently. Her several years abroad gives her personal experience with international relocation and cultural transition. Additionally, she is our investment and property management specialist. The combination of her strong negotiating skills and market knowledge can help anyone maximize their buying power and return-on-investment.

Sarah is very knowledgeable, competent, and extremely friendly. She is top-notch and makes the home buying process understandable and smooth. With Sarah, You can't go wrong. We highly recommended her!

Feedback on STONELEIGH DRIVE
Sarah was very patient and amazing! She understood what we were looking for and managed to find a perfect home for us.

Feedback on Shadow Elm Court
Would give Sarah 10 STARS. She is fantastic. Do not hesitate in contracting with her. She did an amazing job in finding exactly what I was looking for. She gave me support during the whole home buying process.

Feedback on Webster Street
Sarah is great, nice, and helpful! She does have extensive market knowledge and made our life easy during these COVID19 days. She is very efficient and quick with communication characteristics that turn the process smooth. She is without any doubt my family to go person for house hunting. Looking forward to working with her again.

Feedback on Laurel Bush Lane
A GREAT professional. Incredibly competent and committed to her job. Goes out of her way for customer satisfaction. She offers valuable input throughout the process and has helped us tremendously. I absolutely recommend Sarah! She is, by far, the best realtor I've ever met.

Feedback on Glendale Court
I could not have gotten through this whole process if it hadn't been for Sarah's patience and willingness to find me a home that matched my requirements. She definitely knows her stuff and I am even more pleased with how she negotiated the price to something I felt more comfortable with. I would absolutely recommend and use her services again in the future.

Feedback on Saratoga Drive
Sarah is a wonderful realtor; she helped us from start to finish in a friendly, professional manner. Would use her again, but we love our house and hope to be there a long time.

Feedback on River Glen Court
Sarah was wonderful! Easy to reach, willing to travel to show the property when necessary, flexible with time, and very compassionate. She made sure we understood each and every process and we're completely comfortable with our decisions. We've already recommended her to others!

Feedback on River Glen Court
We have been so well looked after throughout the whole process. We have been informed every step of the way and are looking forward to moving in in the near future. Sarah has made our remote situation, not an obstacle in finding our rental home. Always mindful of time differences and super fast on emails correspondence answering any questions we had. We will use this method again when looking for our forever home. Many thanks for this opportunity to comment - the tosh family

Feedback on Deerfield Meadow Dr
Highly recommend Sarah Carvalho for all your rask estate needs. She will go above and beyond the scope of the job to ensure satisfaction.

Feedback on Cypress Village