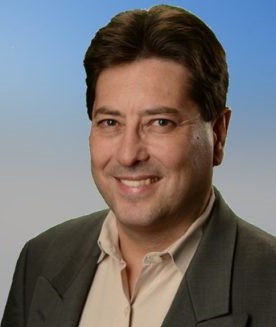 Daniel has his passion to train, mentor, and motivate our agents to bring out their maximum potential. He is the ultimate "numbers guy" and brings with him his prior engineering and financial management experience.

Daniel Lopez was our realtor during our recent home purchase in this wild and crazy market. Daniel helped us navigate this process with the utmost patience and professionalism. His helpful suggestions and cautions were very much appreciated during this rather stressful time. We are fortunate to have been referred to Mr. Lopez by our daughter and son-in-law who purchased a home with his help several years ago. We highly recommend Daniel Lopez to anyone desiring a realtor who will listen to what you want and then do his best to make it happen.

Feedback on Amersham Way
Daniel Lopez consistently provides the best real estate guidance. His knowledge of the market and his timeliness in response to questions are excellent. If you are looking for a real estate agent I highly recommend Daniel!

Feedback on Santa Rosa Lane
Daniel Lopez is an excellent realtor. He met with us twice as we were deciding when to put our house on the market. He gave us a discount price on his fees. He did a good job of explaining the market and he was very knowledgeable. His knowledge really helped us set the best price. We received nine offers the first weekend. Daniel helped us understand the pros and cons of the different offers. Daniel was there with you during the whole process. He did a great job. In addition, his team was there to answer questions and to make sure we completed the many forms correctly We highly recommend Daniel Lopez and his team. We have already recommended him, with good, professional results.

Feedback on Goodman Ridge Drive
Hiring HomeMax Properties (Daniel Lopez) was the best decision we've made everything was done thoroughly and properly.

Feedback on Harris Way
Knows real estate. Provided independent market survey. Provided options during sales price determination. And with the number of offers, prepared short with and made his recommendation and Provided reasons for his recommendation. Assisted at closing. In other words, first-class service. Will recommend to others.

Feedback on Bee Bayou Lane
Our Favorite Realtor, we have done many transactions with Daniel Lopez and we have the peace of mind that we seek with him as our agent for many years now. Transactions have been smooth and super professional.

Feedback on Mockingbird Lane
If you want to have a good experience with a realtor I highly recommend this is the most reliable and trustworthy person again I really highly recommend.

Feedback on Postwood Springs Lane
If you're reading this, you can now stop looking for a realtor--Daniel is your guy for both buying and selling. On the buying side, he does far more than just open houses for you to look at. From the second he steps out of his car, he's looking; he'll tell you any foundation fixes or possible red flags, whether the roof looks old or damaged, flooring differences, potentially repaired leaks, odd setups that could get on your nerves, etc. He examines each house and gives you honest feedback. When you're ready to put in an offer, he looks up and shows you the market analysis before suggesting an offer. He genuinely wants to ensure you get into a great new home at an appropriate price. On the selling side, he makes it ridiculously easy. Daniel will go over all the options you have in terms of timing and the market conditions. And he's spot-on when it comes to how fast a house will sell. I felt like our house would never sell because it wasn't picture-perfect, but he told me it would go very quickly/we'd likely need a leaseback. Our house was under contract after about 5 days on the market. His photographer is amazing and exceptionally patient. We were still living in the house, so we had to remove many items from each room for every shot. The photographer helped move everything. At one point, our dog tugged off his leash and licked the photographer in the face. I felt terrible, but the photographer thought it was hilarious. Choose this guy. He'll help you find your dream home at a reasonable price and sell your former house quickly at a great price. He'll answer all 1,000 questions that you have very patiently and promptly. Thank you so much for all you did for us, Daniel!

Feedback on Summer Spring Lane
Most reliable, honest, hardworking realtor we have ever had worked with.

Feedback on Sandy Ripple Court
Daniel Lopez is an honest, hard-working, responsive, and very knowledgeable realtor. He has a strong background in helping provide marketing advice to best sell our properties. He goes above and beyond and I greatly appreciate his hard work and would highly recommend him to anyone looking to sell/ buy their property.

Feedback on Ashmore Reef Court